Houseboat Myrtle is a self-contained cottage on the water. Anchored in the Knysna Lagoon, itís just a two minute dinghy ride away from the Knysna Waterfront.
Myrtle is one of the original Knysna houseboats and has a lovely wood finish, both inside and out. With its two decks, itís perfect for lazy days floating on the lagoon. From the deck you can enjoy views of the lagoon, the quays and the Knysna Heads. The decks are also perfect for relaxed sundowners, and if youíre up early youíll find the sunrise quite rejuvenating.
One of the Top 20 AirBnB places to visit in SA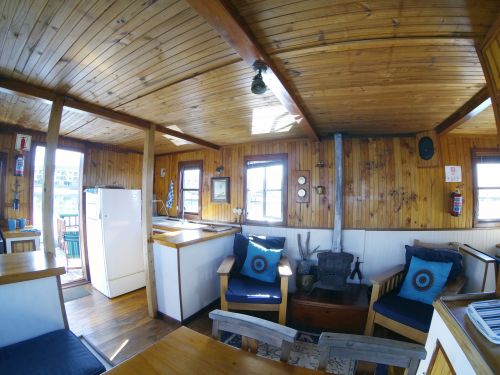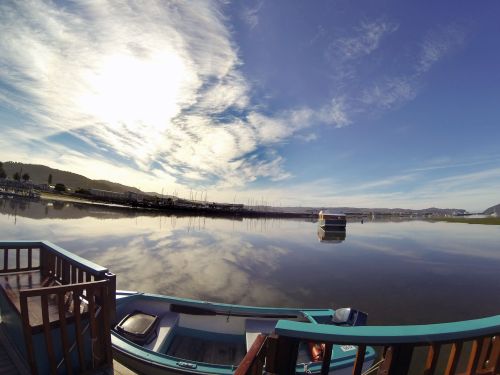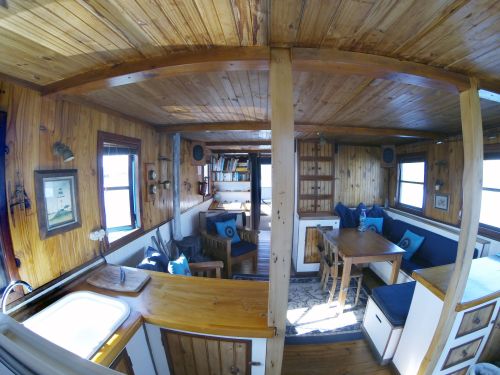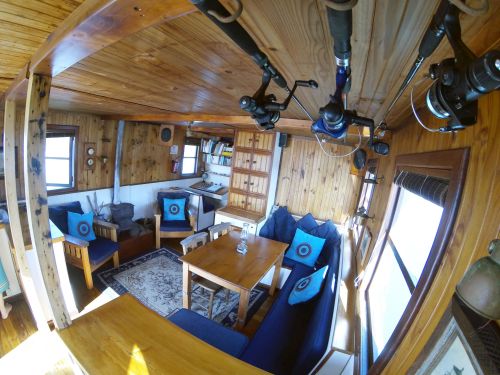 The houseboat sleeps four guests on two double beds. The private main bedroom has its own deck. The boat has a kitchen nook with a stove and fridge and a hot shower and toilet. If youíre not keen on staying in, the restaurants at the Waterfront are easily accessible. Late nights are best spent around the fireplace inside.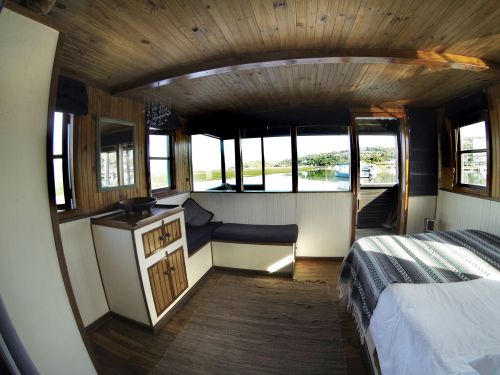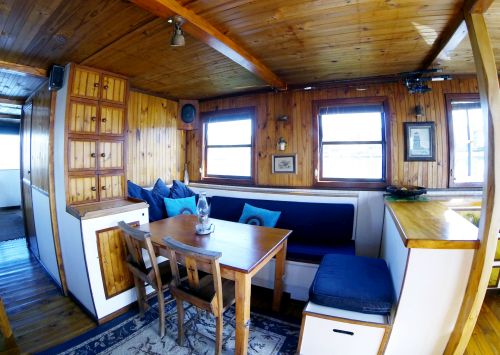 Example:

Wynand February 2018

This is the best AirBnB I have ever stayed in! No disrespect to my previous hosts or their accommodations but this is top class. Obviously it is special seeing as it is not just a house but a houseboat! But everything about it was perfect. Julia is a perfect no frills no fuss host you quickly and concisely gives you the rundown of how to have the perfect stay. It helps if youíve steered a dinghy before :) The decoration inside compliments the location perfectly and everything just works. We were very sad to leave but so happy we got the chance to experience the beauty of Knysna from peaceful and reliable Houseboat Myrtle. If all accommodations were like Myrtle and all hosts were like Julia the world would be a better place :)